Our
Mission
Our goal at BLC is to provide our customers with the top quality in lab system improvements. We strive to create exactly what you need to work in a safe and controlled lab.
Basic Lab Controls(BLC) is a product made to suit your science lab needs. Basic Lab Controls has created a product that allows you to better control the environment. Producing state of the art automatic shut-off systems, Basic Lab Controls has made the lab a safer place to work, easier to control, and much more efficient.
Basic Lab Controls provide a custom made device that will control your lab's water and gas lines. The system eliminates the risk of the two lines fusing together, unauthorized personnel from controlling the lines, and most importantly accidents.
About
Find Out More
About Us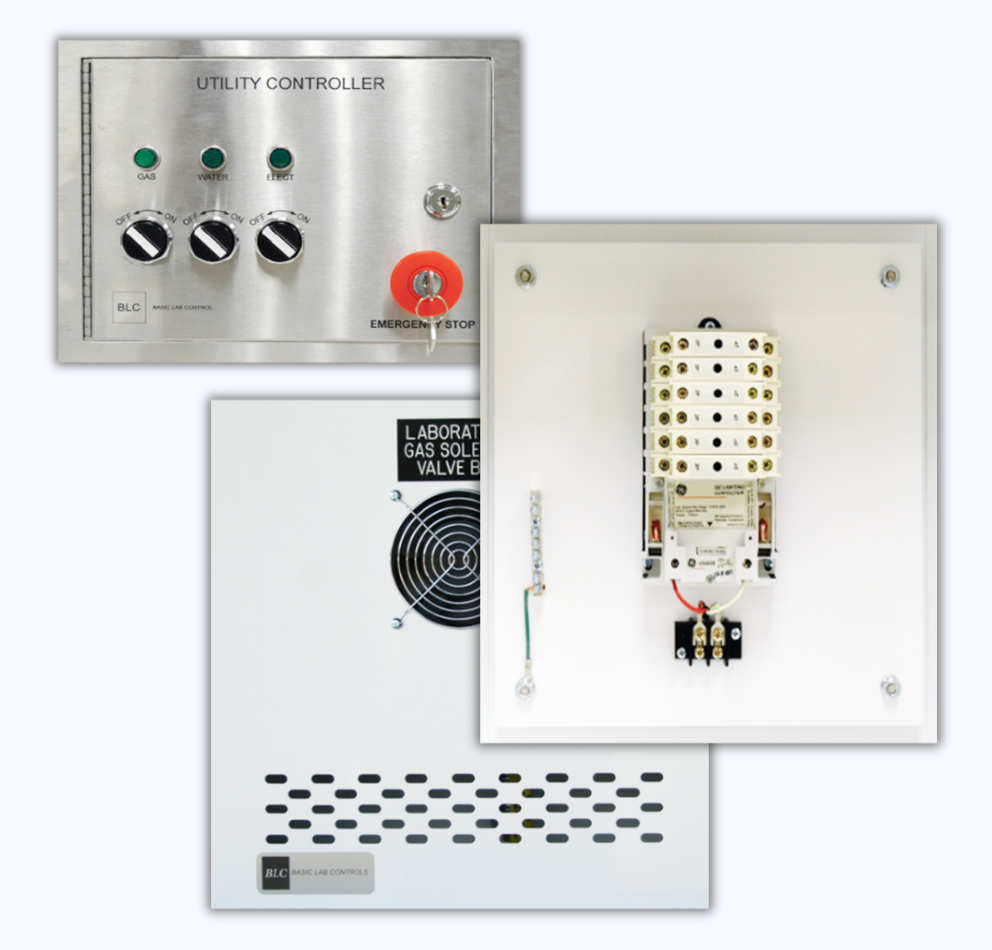 Safety in the science laboratory should be paramount in the design consideration of products installed in laboratory classrooms to prevent saftey-related problems. Science classrooms require certain utilities (gas, water and electrical outlets) that must be controlled by the classroom instructor and not by the student for a safe and controlled environment. The BLC system provides a key operated control switch for a safe learning environment for the students and teachers, plus an control push button when needed. The BLC system helps to prevent vandalism when the classroom is not in use.
What We Offer

BLC offers a Basic Lab Control system of intergrated electrical and mechanical components to provide a safe learning environment in the classroom for our students and instructors.

Quality Components

The BLC system contains quality U/L listed components with a simple single voltrage design. The basic single voltage system is available with many options to meet the requirements of the school district and will allow for any future expansion.
The utilities in a science classroom should remain off and locked until the instructor makes one or more of them available to the students during classroom activities. In the event of a classroom emergency or when the utilities are not needed, the instructor can shut-off all utilities.
Basic Lab Controls is paving the way for new and improved science discoveries.
Email Us
contact@basiclabcontrols.com